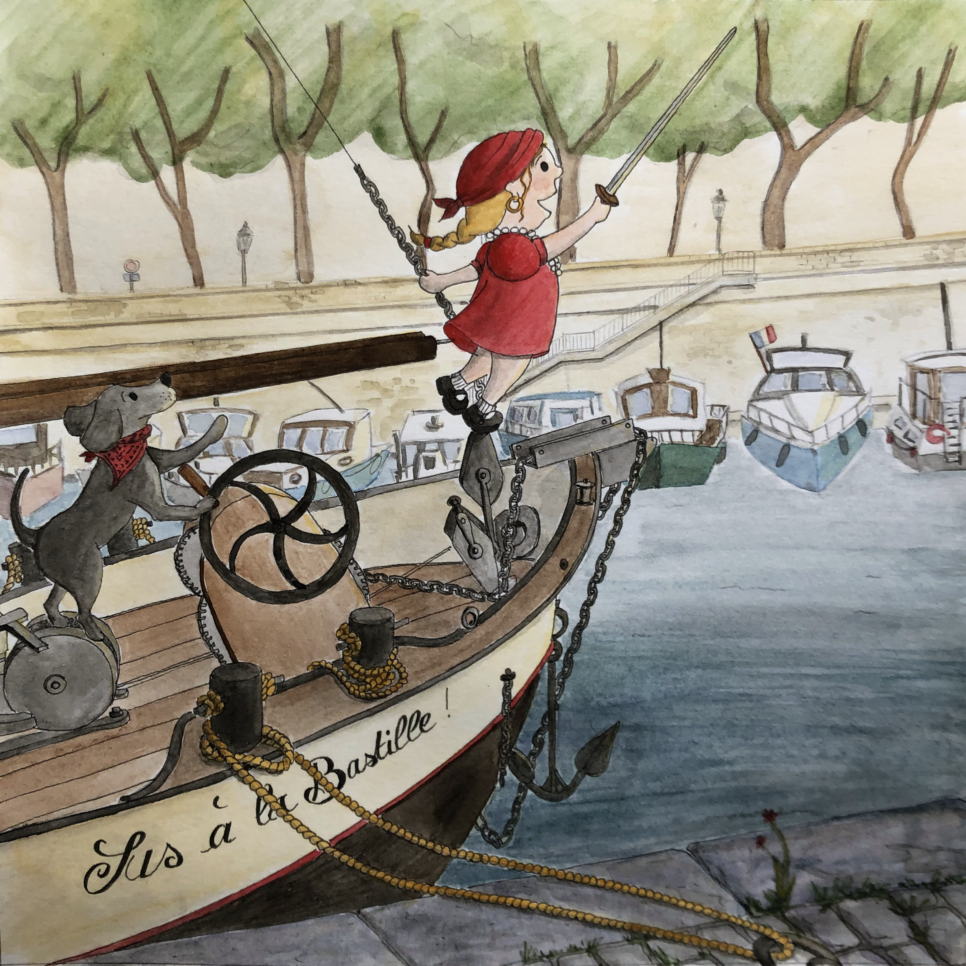 Prepare to board !
Today Loedi is a pirate! Ready to set sail for the greatest treasures of this world and to face all the storms that will dare to rise before her and her faithful sailor Choco.
But where can Loedi be?
In the port of the Arsenal, of course! With a view of the Bastille straight ahead!