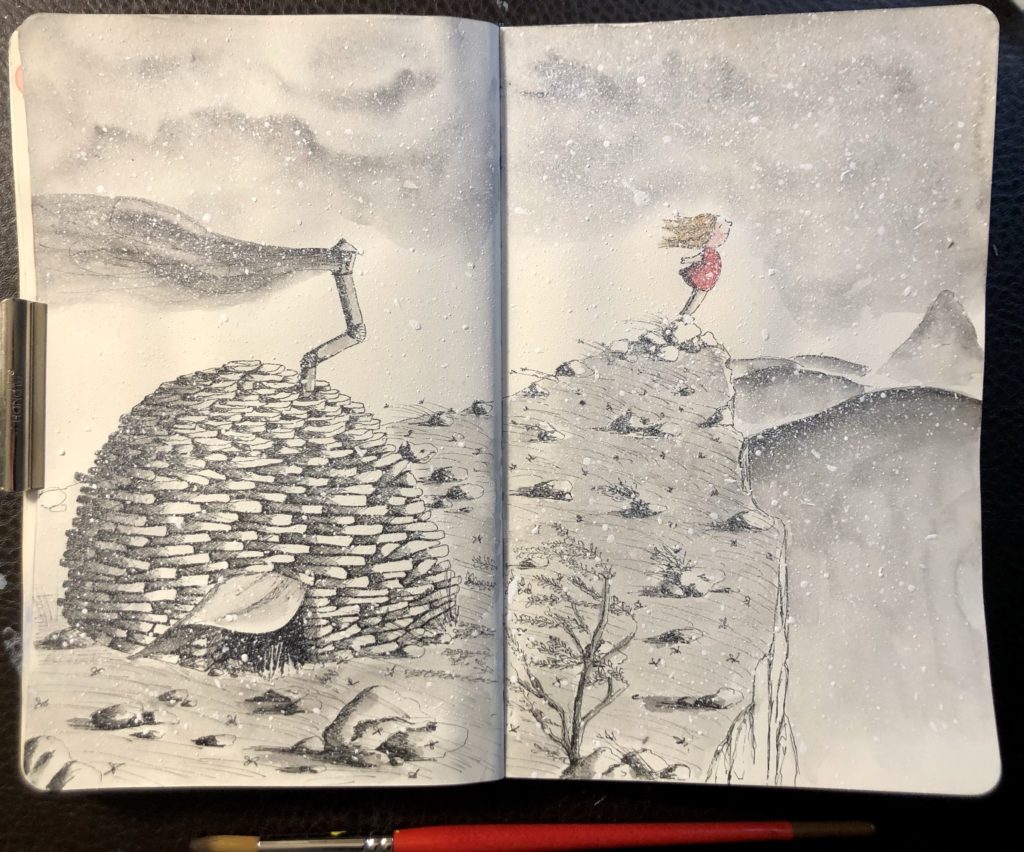 A shepherd's hut made of dry stones with a wool blanket as a door… a small wood stove where Choco and Loedi warm up and prepare their meal, a duvet on the ground… and that's all.
This morning, the sun's rays have remained hidden behind a sea of clouds. The wind blows and the hills are soon wrapped in a white cottony blanket.
Then the first snowflakes fall. Timidly at first, they soon give way to a real snowstorm.
Loedi goes outside and welcomes the wind, the snow, the storm. She receives all this energy, this wild force that carries with it all the past wounds and imbues her with a new strength.
Invigorated, her soul soothed and comforted, Loedi feels again in every part of her being how beautiful life is…