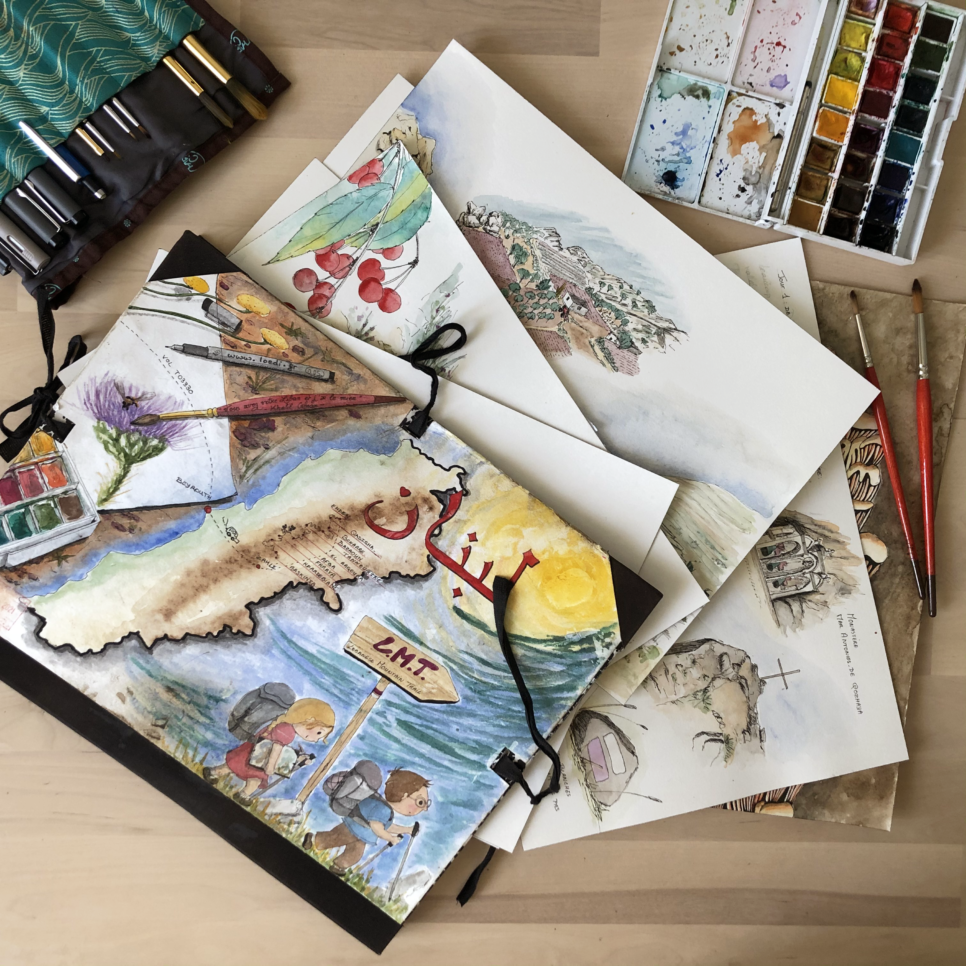 Many will tell you that this is a small country but it is not.
If only they had taken the measure of it by the rhythm of their footsteps… they would not have said the same thing to you.
Welcome to Lebanon!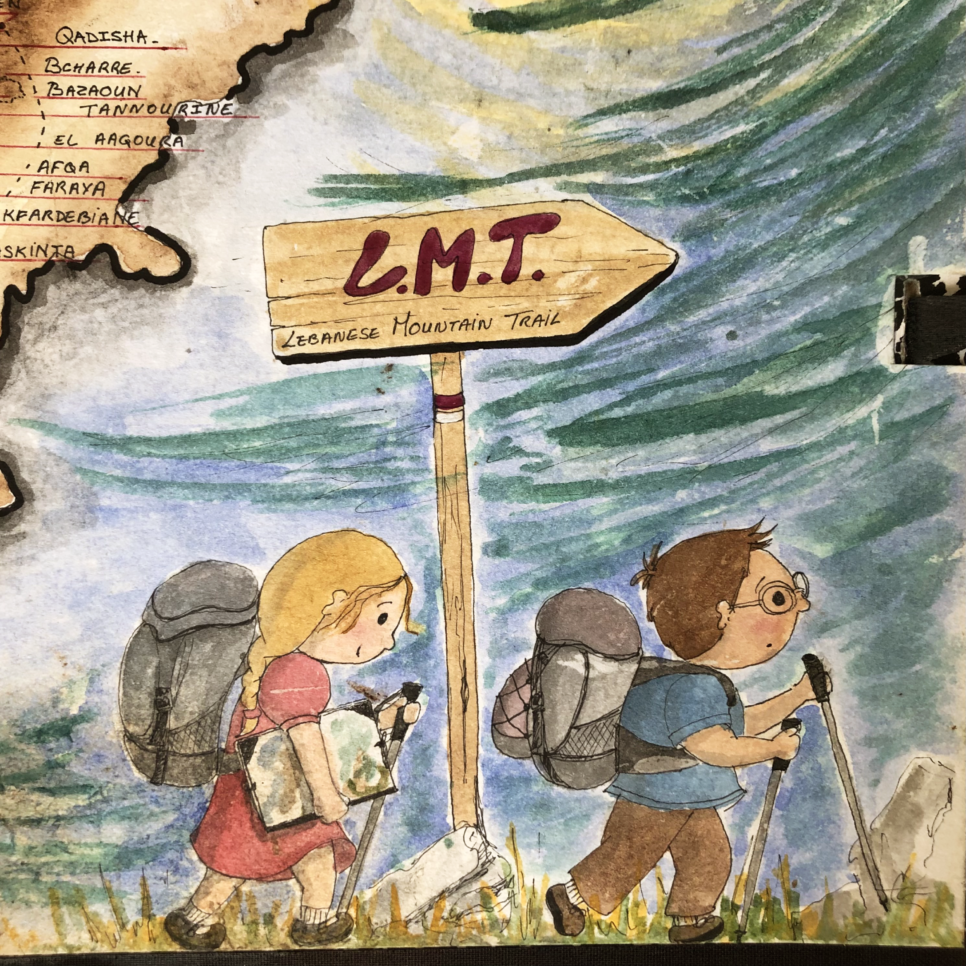 Come, I'll take you walking with Loedi and P'tit Jo in the heart of the mountains!
We will follow the purple and white markings of the Lebanese Mountain Trail (L.M.T.), the first long distance hiking trail in Lebanon.
Why the purple colour? Because the purple of Tyr (a coastal city in the south of Lebanon) is a purplish red dye made from molluscs, which the invention is attributed to the Phoenicians.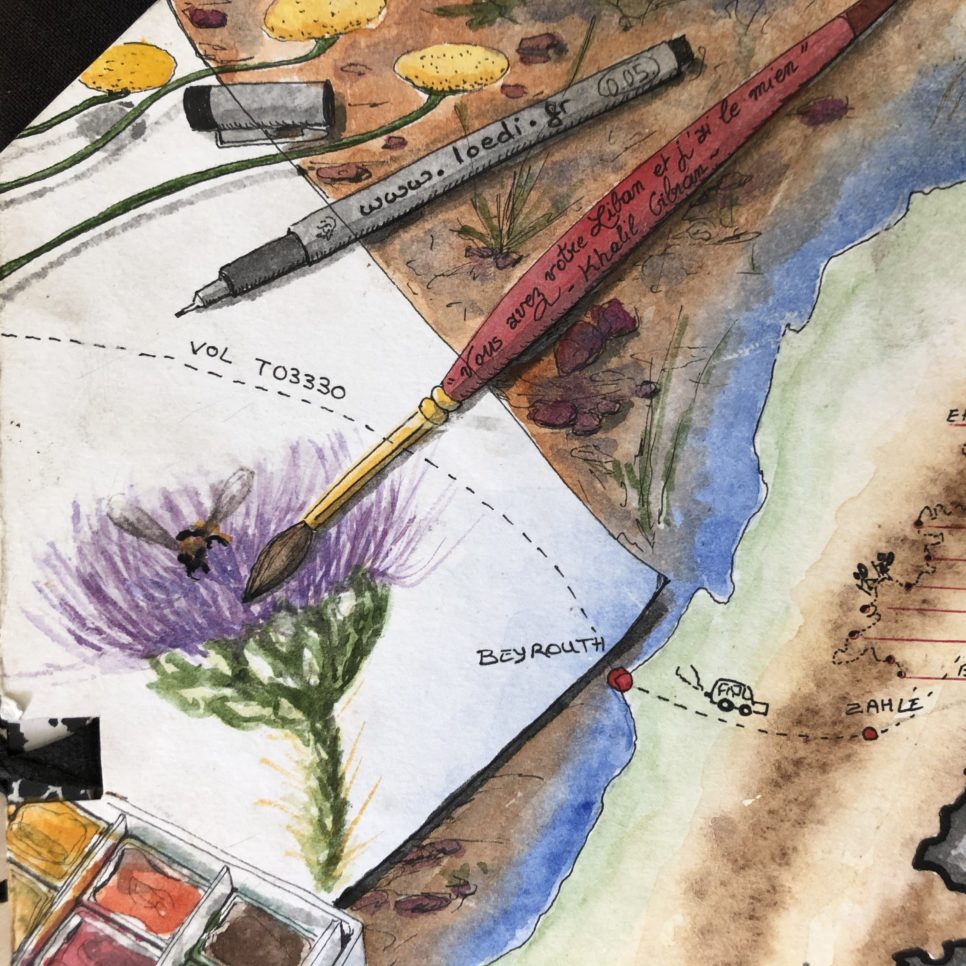 With the tent in the backpack and the drawing board under the arm, we will walk for eight days, from the Horsh Ehden natural reserve to the village of Baskinta. From north to south, in the heart of the Christian mountains.
Are you ready? Let's go…