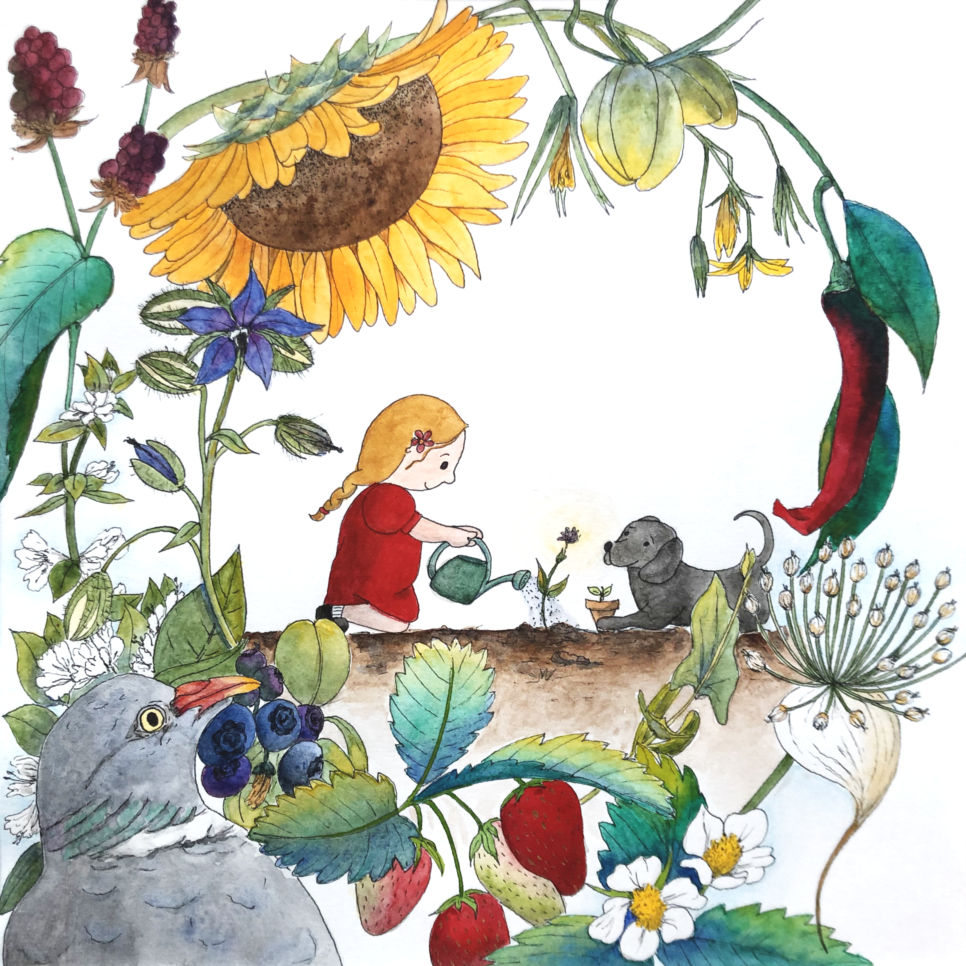 Recipe for a little haven of life:
A few mixed seeds.
A little soil.
A little water.
A lot of love.
Put it all together and let it sit and wait…. wait… wait…
Nature takes care of the rest:
Sprouted seeds.
The first leaves of the seedlings.
Growth that is almost visible at a glance.
The buds soon give way to the first flowers.
While the petals have faded, the first fruits appear.
Observe, smell, touch, marvel !
When the fruits are ripe, pick, crunch and enjoy !